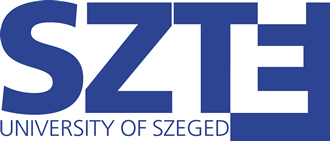 University of Szeged - Materials Science Core Facility
Description of the RI
The aim of the SZTE Materials Science Core Facility is to provide a unique set of instruments that provides information from the nanoscale (e.g., electron microscopes, nano-CT) through micro-macroscale (e.g., spectroscopic and surface science methods) to practical applications (in operando procedures, catalytic and electrochemical test stations). The studied applications of the investigated materials cover a wide range of green and sustainable industrial technologies.
Most important devices:
Atomic Layer Deposition (ALD) instrument, in a cleanroom area
2 high-resolution scanning electron microscopes with elemental analytical detector
1 high-resolution transmission electron microscope (+2 more in progress) with elemental analysis detector and fast digital camera
For electron microscopy sample preparation: Ultramicrotome with freezing pad and ion beam electron microscopy sample preparation and processing equipment
In situ electrochemical and catalytic reaction cells for transmission electron microscopy
X-ray and UV photoelectron spectroscopy (XPS / UPS) equipment
NanoCT tomography equipment
X - ray diffraction equipment
Infrared and Raman spectroscopic microscopes with in situ catalytic and electrochemical cells
Unit for Vibration Circular Dichroism (VCD) and Polarization Modulated Infrared Reflection (PM-IRRAS) measurements for FT-IR spectrometer
Catalytic and electrochemical reactors connected by in-line product analysis
Activities and Services

The use of the Research is diverse. In the case of users outside SZTE, it is possible (i) within the framework of collaborative research, (ii) the user can use the equipment himself/herself after appropriate training (in the case of simpler devices), while in the case of high-complexity devices, the measurements can be performed with the help of colleagues from the Core Facility. Routine measurements are performed in the form of payroll measurements with the help of our operators.

Physical Sciences and Engineering
TYPE OF THE RI
Single sited
HOST INSTITUTION
University of Szeged, Faculty of Science and Informatics

LOCATION OF THE RI
Szeged
STATUS
Fully operational, 2017-
NATIONAL PARTNERS

INTERNATIONAL COLLABORATION
with RIs
ELI-ERIC
LaserLab Europe
Central European Institute of Technology
Institutional partners
University of Notre Dame
University of California Irvine
Delft University of Technology
University of Erlangen-Nürnberg
University of California Berkeley